"You've got to start with the customer experience and work backwards to the technology. You can't start with the technology and try to figure out where you're going to sell it."
Steve Jobs
Growing competition and agile start-ups, many organizations don't catch up. Business very existence hinges on their ability to continuously and rapidly innovate. Design-centric companies are outperforming the market in an agile and collaborative discipline that enables human-centered innovation to be brought to market fast.
The digital advances of the past two decades have enabled a much broader population than ever before to express creative intelligence. Unconventional thinkers the world over have unprecedented access to the distributed knowledge, talents, capital, and consumers they need to create a start-up or a movement around a great idea. Innovation has been democratized and the market hyper-competitive. Customer demands to be involved and engaged in the service you are offering.
The culture in your organization is felt on the outside by your customers. They compare you with the best service they ever had... from anyone. Business Strategy has become Experience Strategy and measuring Customer Delight is essential,
A Gartner study shows that claims that experience will be their primary basis for competitive advantage this year. 89% of companies recently surveyed by Gartner claim that experience will be their primary basis for competitive advantage this year. But the customer experience touch points demands cross-functional collaboration. Customer Experience is the feelings of all engagements with the brand. One way of measure it is by The Love Index.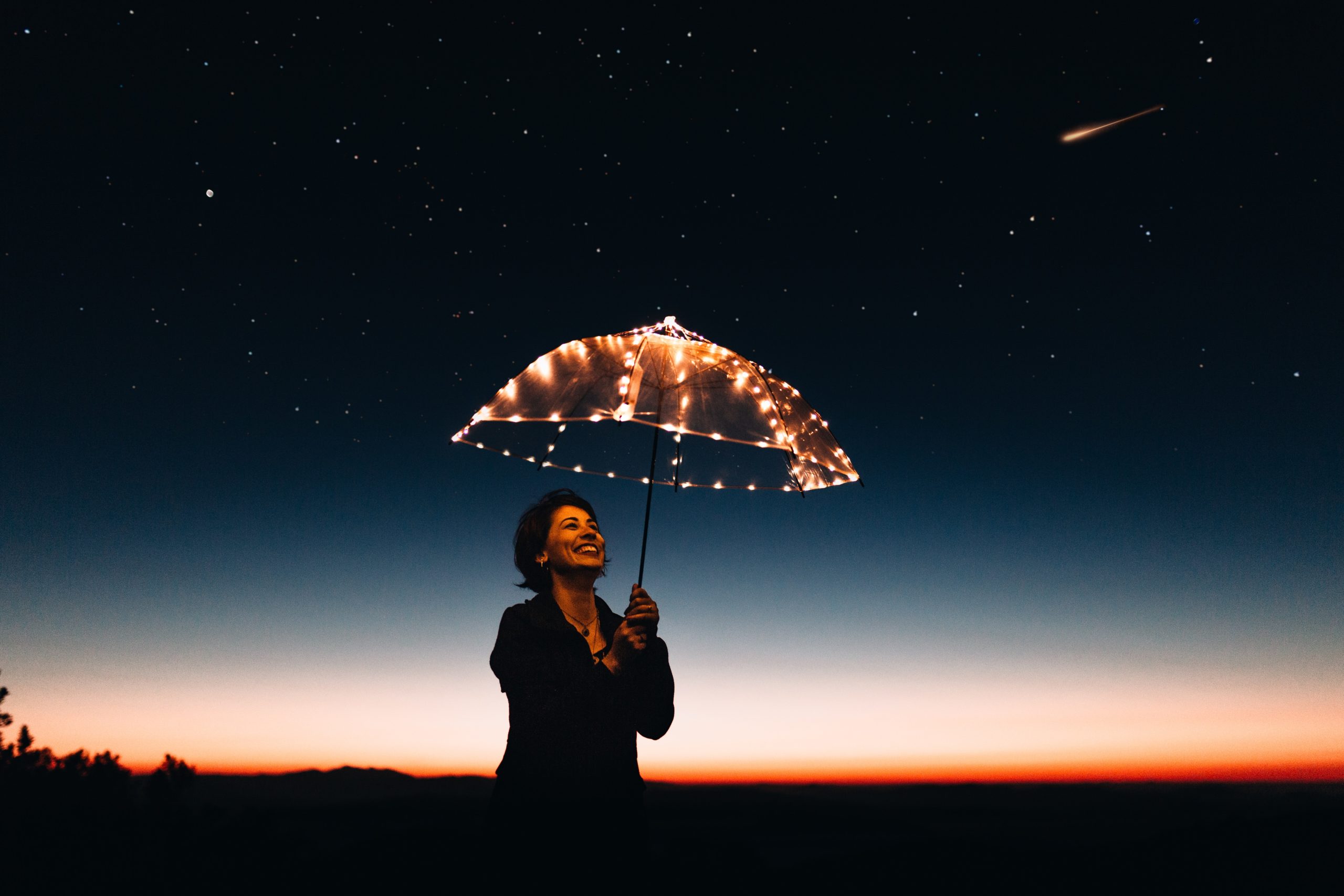 Only 43% of corporations have what experts consider a well-defined process for innovation, according to according to a Harvard Business Review. The linear business models are still ruling, management need to break the value chain paradigms and shift mindsets—but when it comes to delivery, they often lapse into standard ways of thinking. Overcoming this barrier and to strengthen your organization's imagination capacity  requires asking uninhibited questions such as "Why not?" and "What if?" Questions asked in the Design Thinking Process.
An organization must be willing and able to break down organizational silos to enable collaboration and co-creation for customer and business innovation.
Co-creation is the joint creation of value by the company and the customer; allowing the customer to co-construct the service experience to suit their context. Prahalad and Ramaswamy, 2004,

The platforms of co-creation tend to be highly linked with the explosion of technology and anytime/anywhere connectivity. For example, three of the four core principles of co-creation involve higher connection with customers and other stakeholders: engagement platforms, network relationships, and context of interactions.  Venkat Ramaswamy and Francis Gouillart, The Power of Co-Creation 2010
Customers are no longer passive recipients of products and services – they are informed, active, vocal, and empowered stakeholders, and need to be engaged via co-creation. To unleash the collective intelligence from the organization the key is collaboration.
Design Thinking for Business Innovation.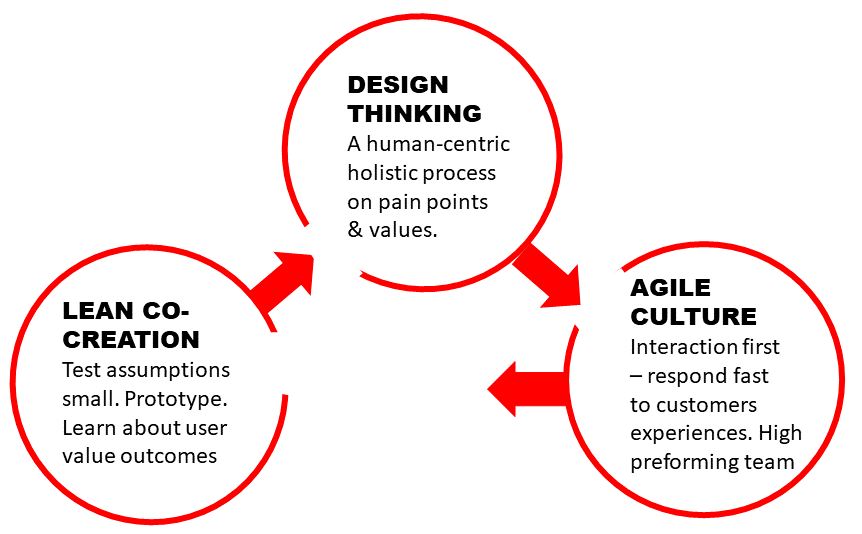 How does it work?
Thinking Media works with our clients to imagine, build and deploy solutions.
We works with a holistic approach, involving all parts of your organization and customer to get the most valuable outcome in the shortest time minimizing risks, waste of time and cost.
The foundations
Design Thinking encourages a cross-functional team to work side by side with small experiments.
Starting with collect a list of business and user assumptions, prioritizing, break it down to a user story with KPI outcomes for the user and get out of the building to test it.

Agile Mindset and Culture. Using the Agile Principles to be able to reduce the time and deliver customer values.
Individuals interactions over processes and tools.

Working software over comprehensive documentation
Customer collaboration over contract negotiation
Responding to change over following plan
Lean Startup Method using a feedback loop called "build-measure-learn" to minimize project risk and get teams building quickly and learning quickly. Teams build Minimum Viable Products (MVP) and ship them quickly to begin the process of learning as early as possible.
High performing teams. Building trust and collaborative understanding of each other with Orangino Team Work.
Reading tip: Uncover the jobs the product is hired for.