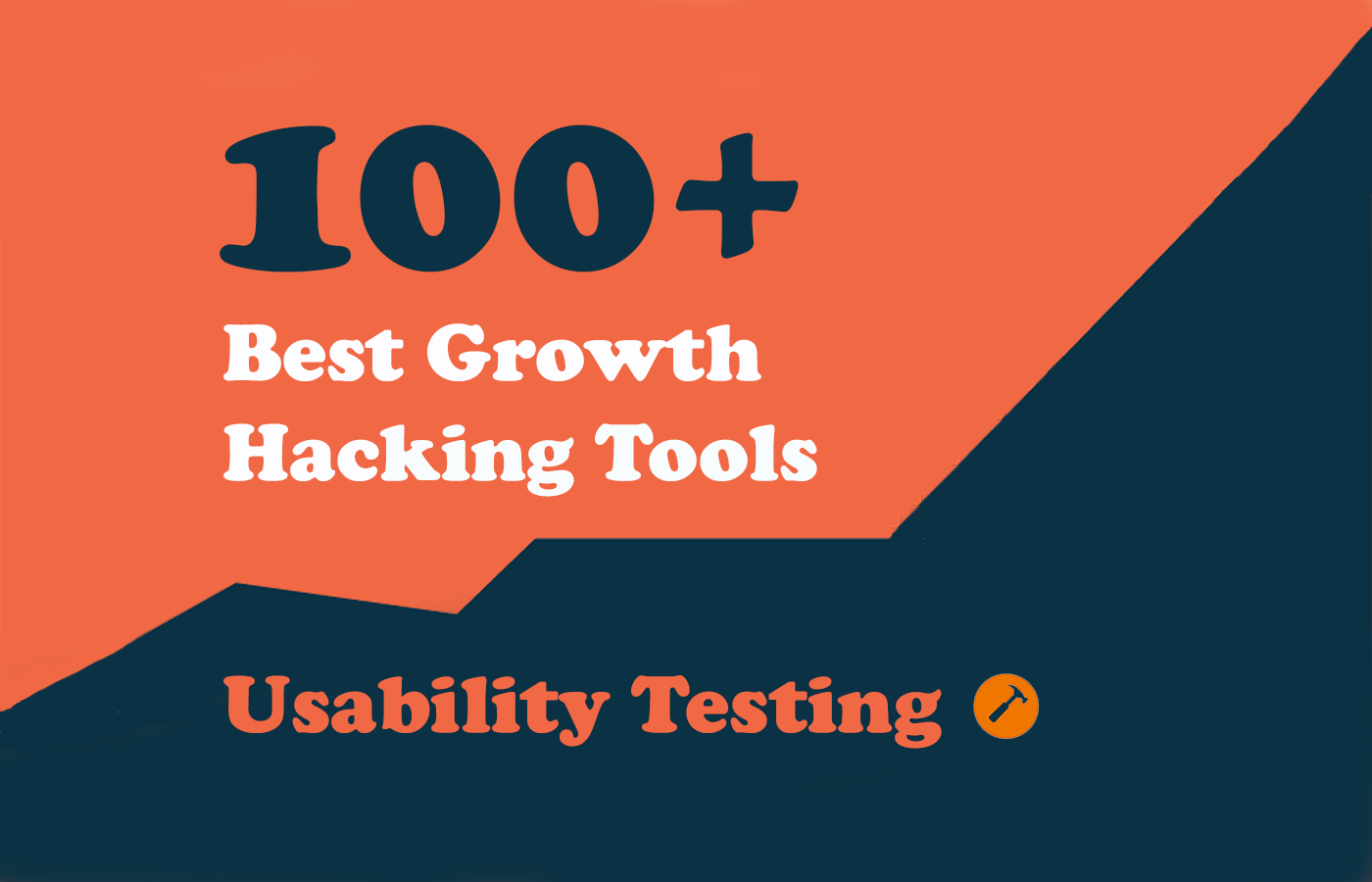 User testing is not a "nice to have" but a "must-have" in software development.
Yet many product managers are often so focused on prioritizing features internally that they don't include user tests in the development cycle.
3 myths that stop companies from doing enough user testing.
a. We just don't see the value of user testing. Internal stakeholders are not your users. You need unbiased feedback from your target market.
b. We cant not test with people who aren't our current users. Any testing gives useful feedback, as long as you learn something in your creative process.
c. We already know our users. Instead of focusing on your new features, focus on the journey of the user. Observe the behavior for improvements.
How do you know that your new app or website is valuable and easy to use?
Understanding how your user interacts with your design is crucial to crafting the best user experience to help visitors achieve their task, and overall to increase conversions.
You can run your own testing lab without hiring your target consumers. There's plenty of user testing software around that will help you avoid this step, by offering you the tools to monitor user behavior and gather feedback so you can confidently identify any flaws in your design.
Should you put the navigation toolbar on the left or the right? Will people prefer design A or design B? Making design decisions can be frustrating, especially when it comes to figuring out which design is the best solution to release. This is where UsabilityHub comes in: It's designed to help you settle any design debates once and for all. UsabilityHub includes five different test suites to enable you to capture and analyze users' preferences and make a confident decision.
UsabilityHub is a wicked tool for usability testing, some of its features are preference test, you upload a design to test asking users which design do they prefer, find out the verdict on a pole based system. A navigation test that lets you see how effectively users navigate around your websites and applications. An impressive feature, the way it works is you upload an image to test, give testers a task to do, then view heat maps and analyze clusters. Such an easy tool to navigate from and fairly cheap.
WO or Visual Website Optimizer is an A/B testing and conversion optimization tool. Its easy-to-use interface makes A/B testing pretty easy. You can choose from different types of testing campaigns and add test criteria that you want. Its "idea factory" function helps you create better test ideas. It provides you with heat maps and click maps along with geo-targeting and behavioral targeting.
With software updates, you're certainly vulnerable to bugs, catching on to bugs before your customers do is very important.
Usersnap is a project management tool for collecting feedback and tracking bugs. In addition to having the ability to integrate with many of the tools that you use the likes of Trello, Jira, Slack, and much more.
Heatmap tools allow you to gain valuable insight into the way that visitors interact with your site. These tools answer the following questions:
Where do visitors click?
How much are visitors scrolling on the page?
What actions can I optimize to increase profits?
See how visitors are really using your website, collect user feedback, and turn more visitors into customers. Hotjar includes Heatmaps, Visitor Recordings, Conversion Funnels, and more. If you have a WordPress-site you can use the WP Hotjar plugin.
Hotjar contains a host of useful tools to help you analyzing and receive helpful feedback for your website. Crazy Egg may be the user testing software that springs to mind when you think of heat maps, but Hotjar has them too.
Crazy Egg is one of the biggest names in the industry. Naturally, the company had to be on our list because its tool is so widely used.
It's easy to use, it comes with a 30-day free trial, and there are 4 payment tiers to match every website's demands. From a feature standpoint, Crazy Egg offers advanced features on their higher tier. Let's take a look at the features offered.
Features & Benefits
Heatmap Reports
Scrollmap Reports
Confetti Reports
Overlay Reports
List Reports
Multiple Domain Usage
A/B Testing Feature
Recordings feature
Even on the basic tier, you'll gain access to all of the great tools provided to Pro users. While the advanced filtering is not provided or mobile heatmap support, the basic tier still provides valuable insight to website owners.
Pros. Scrollmap shows how far users scroll before page abandonment.
Site-clicks segmented by search terms and referral sources.
Easy to determine what is hot on your site and make changes.
Cons. The interface lacks user-friendliness.
Data collection can be sporadic.
Lucky Orange has truly made a name for themselves in the industry, and they offer a great suite of tools that help you visualize visitor behavior.
What makes Lucky Orange different? It's all about the features. Compared to Crazy Egg, for example, Lucky Orange offers a wide range of tools to understand your user's behavior. A 7-day free trial is offered (no credit card needed), and you'll be able to test out these features for yourself.
Speaking of features, let's see why Lucky Orange is different.
Features & Benefits
Form Analytics
Real-time Analytics
Visitor Recordings / Live Sessions
Heatmaps (click, mouse movement, and scrolling)
Live Visitor Map
Visitor Polls
A beautiful dashboard that is easy to use.
Screen recording allows for true visitor behavior viewing.
Accurate data and easy setup.
Cons. Too much data provides data "overload" with little actionable insights.
Sometimes, too much data is a bad thing – when you don't know what to do with it. This pertains to the form analytics and the lack of filtering options included in the heatmaps. What I do want to state is that there is an abundance of valuable information provided by the live sessions and the heatmaps.
Heat maps will track a user's mouse patterns, clicks, and scrolling behavior.
If you're still looking for a deeper insight into the user's behavior, you can use a live session to really visualize how users are interacting with your site. The included chat (a little off-topic) also allows you to interact with site visitors and answer their questions in real-time. This adds another layer of trust among visitors and is very beneficial despite not being heatmap-related.
Lucky Orange is the most ambitious company on this list. For just $10 a month, you can't ask for much more.
SessionCam provides a set of essential tools for website optimization wrapped up in a layer of machine learning intelligence that continually works to find the most important problems for you to fix.
SessionCam was founded in 2009 which means and is today one of the oldest and most mature session replay providers in the world.
Session Replay
Watch how users interact with your website to understand behavior and easily identify customer experience issues
Heatmaps
Create heatmaps for mouse movement, clicks/taps, page scrolling, and attention to find issues with your web page design.
Conversion Funnels
Build your conversion funnels and
analyze every step in your process to find out where and when visitors abandon.
Form Analytics
Measure where visitors drop off your website forms and watch sessions replays to understand why.
Customer Journey Mapping
Error Detection
Automatically identify the most frequent and costly error messages encountered by your website visitors.
Struggle Detection
Find out where your users struggle the most with our unique machine learning algorithms.
Anomaly Detection
Review an automatically generated daily list of opportunities for improvement that saves you time investigating what to do.
Screen mirroring app Reflector isn't designed specifically for usability testing, but it's useful for testing how your app design works on mobile. This tool wirelessly sends your phone or tablet screen to your PC or Mac so you can watch how people use your app. Reflector also includes recording capabilities so you can review your testing sessions later or share and present them to an audience.
One of the best and most simple ways to record users interacting with your website, alongside their responses, is via video using UserTesting.
With this user testing software, you can pick your target audience and assign users a task to perform on your website or app. Your test can be run on a desktop, tablet, or mobile device. In return, UserTesting will record real people giving their thoughts whilst interacting with your website/app, so you can truly understand why users do what they do. You can try out UserTesting for free.
There's a lot of other great UX-tools that you can try as well to design a user-friendly website. If you've tried all of the tools above or simply want to try something new, try the following alternatives:
Inspectlet
Mouseflow
Seevolution
All of these heatmap tools fill a void. While each had its own drawbacks, the most affordable, robust solution is Lucky Orange.
Crazy Egg has an overall better heatmap offering than Lucky Orange, but it does lack the additional features offered.
Learn more about:
Use the Experience Canvas to test your hypothesis about users.
Ensuring a Great User Experience with a User-Centered Design Canvas
Check all components in the Customers Journey with this check-list
Color accessibility: tools and resources to help you design