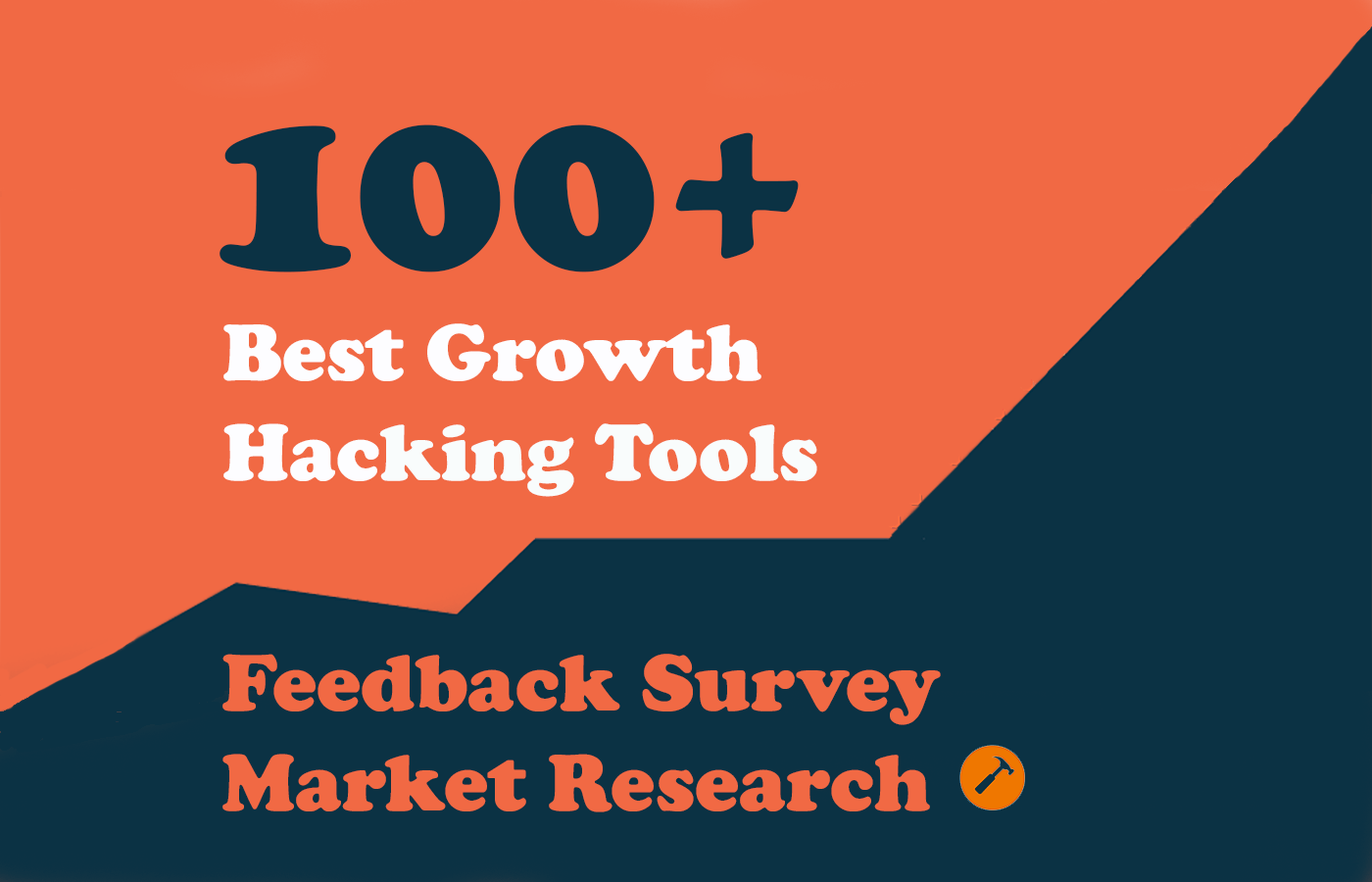 Check 100+ Growth Hacking Tools – Feedback Survey & Market Research, for example:
Typeform refines online surveys in such a way that engenders participation while stimulating a required response. Typeform modifies the entire survey process to elicit answers while eliminating the stress that comes with the awareness that you are undergoing a survey. This tool is useful for gathering comprehensive information about various trends and developments.
Pretty clean swiftly tool by Google, to create survey's very simple to use, extremely clean interference. Nothing to say about it unfortunately but a great tool free simple tool to get customer feedback.
Pros. Free if you have a google account, Free & Premium Accounts. Gives you the ability to include images and youtube videos in form. Very easy and understanding questions on it.
Cons. Limited template gallery. Not many capabilities in setting up logic/rules template.
Olark's user interface and the chat is great. What's also great is that visitors can rate their chat experience, allowing you to collect satisfaction data. Their pricing is very affordable and they offer excellent chat window templates.
Olark is a relationship-building tool as it allows you to verify a great deal of information about users of the site such as their identity and location. This tool provides information about the user on the site, which allows for tailored communication and connect with visitors intimately. Olark has many unique benefits such as reducing the stress and inconvenience communication with all users as you can identify users with more purposeful intent. Olark also helps to combine a variety of CRMs.
Pros. Customizations — It's easy to get it to do what you want it to. Intuitive features to get your customers to interact. Pleasant clean design.
Cons. It doesn't easily allow you to email a transcript of the chat you've had to a customer. Integrations are very basic.
Wuffoo is a great free form builder £0/mo-£54/mo, I've used in understanding why customers are closing their accounts by filling a short form. The form was quick to make and I got a notification every time notification was handed in.
Pros. Simple to easy and clean interference. Integration into web pages is easy. The code provided to embed on your web page comes in several formats all you have to do is copy and paste it. Features like drag-and-drop & pre-defined fields make the form creation process very easy and quick.
Cons. No way to bundle all customer response notifications into one email.
It could be the most famous and oldest platform for getting user feedback and market research. Founded in 1999 and still here going strong is pretty impressive for such a company. It allows you to create surveys, helps you when wanting to survey a target market. Strong analytics platform giving you data and robust reports helping you in making better decisions.
Pros. Text analysis. Many integrations are available with the likes of MailChimp, Eventribe, and much more. Great blog to help you with writing surveys.
Cons. Lack of good analytics on the free tier, $0/mo-$85/mo.
This is a great tool to understand how your customers are reacting to your content, allowing you to survey your website visitor's in context. Send in-message surveys and collect one-click answers.
In addition to researching and analyzing net promoter score. Great tool overall, a bit pricey but worth it if you have the cash in your budget, $0-$360/mon.