Generative AI tools reduce the money and time needed for content creation, thereby boosting productivity and profitability. The rise of generative AI also breeds innovation, paving the way for new business models and applications.
The public-facing version of ChatGPT reached 100 million users in just two months. It democratized AI in a manner not previously seen while becoming by far the fastest-growing app ever. Its out-of-the-box accessibility makes generative AI different from all AI that came before it. Users don't need a degree in machine learning to interact with or derive value from it; nearly anyone who can ask questions can use it.
Artificial intelligence (AI) is becoming an increasingly valuable tool for creative professionals. AI-supporting products and services offer innovative solutions that can enhance productivity, streamline workflows, and unlock new creative possibilities. In this article, we will explore how creative professionals can make the most of AI-supporting products and services. Additionally, we will provide a curated list of free AI products and services that can be readily utilized.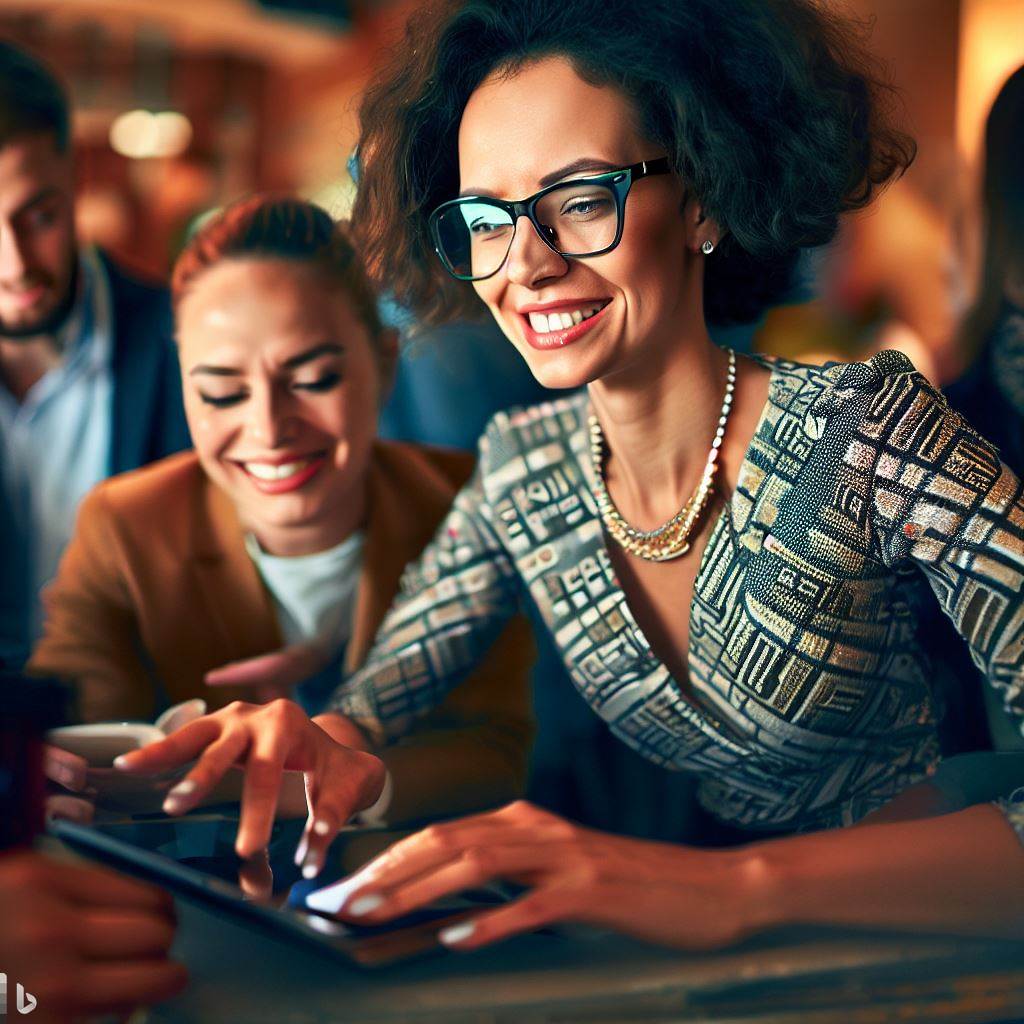 While AI is not expected to fully mimic humans' abilities, it is becoming good at performing repetitive basic, or robotic tasks.
Enhancing Creativity with AI
Content Generation: AI-powered tools can generate content such as text, images, and music, providing a wellspring of inspiration for creative professionals. Examples include Artbreeder for image synthesis and Aiva for AI-generated music.
Image and Video Editing: AI-based image and video editing software can automate repetitive tasks, enhance visual quality, and accelerate the editing process. Notable examples include Adobe Sensei in Adobe Creative Cloud and Canva's AI-powered design tools.
Augmented Reality (AR) and Virtual Reality (VR): AI can be integrated with AR and VR technologies to create immersive experiences, interactive visualizations, and virtual prototyping. Tools like Unity3D and Unreal Engine provide AI capabilities for AR and VR development.
This can save time and offer people space to explore the use of special human capabilities, such as creativity and imagination.
Here are five skills that you can now skip learning thanks to recent developments in the field of AI.
1. Writing
AI's natural language generation technology can be used to produce simple reports, news articles, and other content.
As AI language capabilities advance, it will augment human jobs in writing by summarizing information, making suggestions, and brainstorming ideas.
Workers are already using chatbots like ChatGPT to write content relevant to their job, such as human resources teams with job descriptions.
Some people are even making extra money by using AI to write and sell different kinds of books and content on Amazon, according to Reuters.
2. Art Design
AI-powered tools can reduce manual design work by assisting with tasks such as generating images, designing layouts, and optimising colour schemes.
Although some argue that using AI to create art is not artistic, there are pioneers using AI to develop their style and craft.
For instance, a photographer on Instagram who gained thousands of followers with stunning portraits admitted that they were actually created by AI software, Midjourney, and touched up in Photoshop.
3. Data entry
"Data entry and processing are likely to be automated in five to 10 years. Machine learning algorithms can input data faster and more accurately than humans," Imane Adel, executive vice president of strategy at Paymob, told Forbes.
Thanks to machine learning algorithms such as Optical character recognition (OCR) technology, AI can now recognise and convert printed or written text into digital data, reducing manual errors and saving valuable time.
4. Data analysis
AI can analyse vast amounts of data quickly, identifying patterns and insights that humans may misinterpret or miss entirely, which arguably leads to better decision-making.
"Nowadays, we have an AI that can simply look through our data, analyse it, detect patterns, and do some of the analysis for us. And with all of this it can therefore do basic financial accounting tasks," Marr told Euronews Next.
5. Video editing
AI-powered editing tools can assist people with no experience in editing by automatically selecting and assembling the best shots, adding transitions, and adjusting audio levels.
It can also assist with tasks such as image retouching, video stabilisation, and colour correction. AI tools can also generate previews, making it easier for users to visualise their final product.
Creative professionals can leverage the potential of AI-supporting products and services to enhance their creativity, streamline their workflows, and unlock new opportunities. By incorporating AI tools into their toolkit, they can push the boundaries of their creative work and achieve greater efficiency. With the curated list of free AI products and services provided, creative professionals can explore and experiment with AI capabilities without any financial constraints. Embracing AI as a creative ally will undoubtedly lead to exciting innovations in the world of art, design, and content creation.
Will come soon:
Click to the next page for a list of hands-on AI tools that creative professionals can use to enhance their work.